A world class University sets the table for living and learning engagement by providing a hospitality experience that fosters community, prioritizes health, cultural connection and religious sensitivity, challenges food systems convention, and relentlessly innovates.
Harvard University Dining Services (HUDS) advances the mission of Harvard University through its multiple food and beverage venues on campus. Our team has a genuine passion for food and a commitment to a diverse, delicious, nutritious and sustainable food and beverage programs around which community at this bustling institution can be forged. Beyond simple foodservice, HUDS dining halls, cafes and events are spaces for student and faculty engagement and advocacy, celebrating diversity and inclusion through shared food experiences, and developing solutions to global food systems challenges through real-world applications.
HUDS is the oldest collegiate foodservice in America and is a self-sustaining department of Harvard University. We are also one of the largest collegiate food service operators, proudly serving an average of 22,000 meals a day during the academic year and 5 million meals annually, with a staff that is more than 500 individuals strong.
Our mission: HUDS nourishes and supports the students, faculty, staff and guests of Harvard by creating experiences that foster friendship, encourage learning, and cultivate community.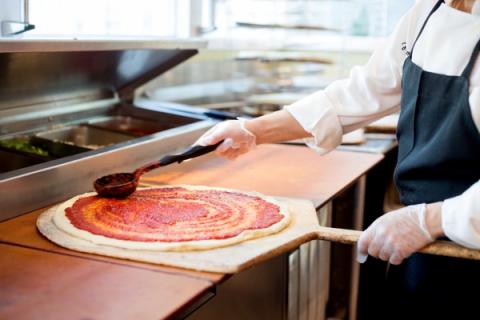 OPERATING PRINCIPLES
Create a variety of nutritious, enticing, and flavorful food
Provide experiences that nurture and delight
Deliver professional, exemplary service
Build long-term relationships and cultivate community
Respect and develop our diverse, talented staff
Share our expertise and insight through value-added services
Seek efficiencies and remain fiscally responsible
CORE VALUES
Pursue Excellence
Cultivate Community
Act with Integrity
Collaborate
Innovate
Share Expertise